International Conferences
International Conference of Young Scientists (ICYS)
ICYS is held since 1994. It was initially organised by the BSU Department of Physics and Informatics and Eötvös Loránd University, Budapest. With time more countries joined the list of organisers. Currently teams from 11 European countries take part in the ICYS.
ICYS is type of individual competition, in physics, mathematics, computer science and ecology for 14-18 year-old secondary school students. BSU Lyceum students traditionally rank high at this international forum.


year
place
physics
mathematics
informatics
Total
---
---
---
---
---
---
1994
Hungary

1

1

1995
Belarus

1

1

1996
Hungary

1

1

1

1

1997
Belarus

1

1

1

1

1

1

1998
Hungary

1

1

1

1

1999
Belarus

1

2

1

1

1

1

3

2

2000
Holland

2

2

2001
Poland

1

1

2005
Poland

1

1

2009
Poland

1

1

2011
Russia

1

1

2012
Netherlands

1

1

2013
Indonesia

1

1

Total

5

3

4

2

2

1

1

1

3

1

6

8

5

4
International Environmental Project Olympiad (INEPO) - Istanbul, Turkey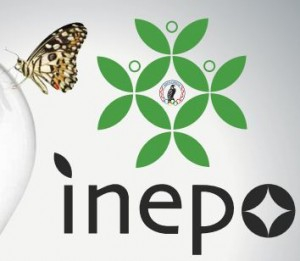 NEPO is a project competition connected with the environment. NEPO stresses the importance of international cooperation and youth involvement in environmental issues.

NEPO is held in the first week of June every year. This time is the World Environment Week. More than one hundred projects from about 50 countries take part in it. Teenagers present their solutions to local and global environmental issues.


2008 Usacheva Katherina - Bronze medal
2010 Glinnik Stanislave - Silver medal
Intel ISEF - The Intel International Science and Engineering Fair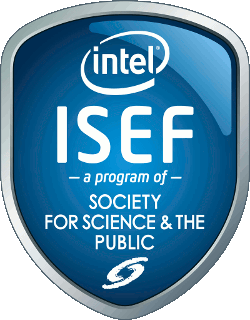 The Intel International Science and Engineering Fair (Intel ISEF), is the world's largest international pre-college science competition, providing an annual forum for more than 1,700 high school students from over 70 countries, regions, and territories.

Each year, approximately 7 million high school students around the globe develop original research projects and present their work at local science competitions with the hope of making it to the Intel International Science and Engineering Fair, a program of Society for Science & the Public. Only the best and brightest—nearly 1,800 winners of local, regional, state, and national competitions—are invited to participate in this week-long celebration of science, technology, engineering, and math. At the event, these young innovators share ideas, showcase cutting-edge research, and compete for more than USD 5 million in awards and scholarships, showcasing their research in more than 17 categories, with doctoral level scientists reviewing and judging their work.

IThe International Science and Engineering Fair was founded in 1950 by Science Service (now the Society for Science & the Public) and has been sponsored by the Intel Corporation since 1997. As of 2012, seven ISEF alumni went on to win Nobel Prizes.
Belarussian students got the opportunity to take part in the competition thanks to sponsorship first as part of the Russian team ans since 2000 with its own team.

2000 (Detroit)
David Zmeikov (11MCh) - Mathematics, individual project.
3-rd Diploma


2003 (Cleveland)
Alexander Medvedev (11MCh) - Mathematics, individual project:Multinominal mapping??? from Zn to Zn.3-rd Diploma, 2-nd place in special nomination of the American Mathematical Society

2005 (Phoenix, Arizona)Elena Abramova (11 Ph1), Anna Mukhortova (11 Ph2) - Physics, team project: Wave phenomena on water surface.2-nd place in special nomination of American Geophysical Society

European Union Contest for Young Scientists (EUCYS)
The EU Contest was set up to promote the ideals of cooperation and interchange between young scientists. It provides an annual showcase of the best of European student scientific achievement and attracts widespread media interest. The EU Contest is hosted annually in a different European country. Every year a new local host organisation co-operates with the European Commission to organise the event.

The EU Contest was initiated in 1989 when European Commission president Jacques Delors took up the challenge from Royal Philips Electronics of the Netherlands of organising the Europe-wide student science fair. Philips has organised this annual event since 1968, but felt the time had come for the European Union to take on the organisation after 20 successful Philips Contests.

The Belarussian team has taken part in the conference since 2002.

In 2005 Pashkevich Vladimir (11 M2), a BSU Lyceum student won a special prize at the 17-th conference in Moscow.
In 2008 Minets Alexander was awarded a 3-rd Diploma at the 20-th conference in Denmark.